---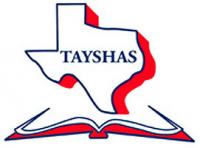 So thrilled that STILL WATERS is on the TXLA Tayshas List! Thank you, Texas Library Association -YA Round Table for your work and for this honor.
I wrote a piece for Teen Librarain Toolbox's Sexual Violence in YA Literature Project (#SVYAlit ) – very proud to be included in this valuable resource.
Thrilled to have a piece up on one of my favorite websites, The Mary Sue …. "Femme Fatales and Tough Guys: Exploiting and Subverting Tropes in Contemporary YA." Check it out!
How exciting! Wyck Godfrey, the producer behind The Fault in Our Stars, The Twilight movies, and The Maze Runner, as well as many others *loves* Still Waters!! My favorite book of last year comes out next month from @penguinusa @AshParso Still Waters. Now if I can only get H'wood to take notice! — Wyck Godfrey (@wyckgodfrey) March 18, 2015
---